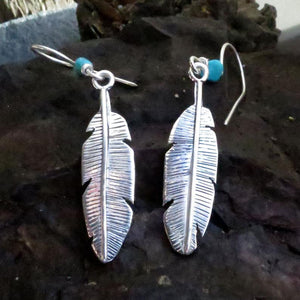 I am engraving these feathers singly one at a time and can make them by custom request in any length. 
Reproductions of this pair will be to the below stated specs.
These feathers measure 1 inch long by 1/4 inch wide. 
Added in the Sheppard hooks are some USA  turquoise beads.